Na2MnO4 Activated Alumina Ball

Size: 3-5mm, 4-6mm etc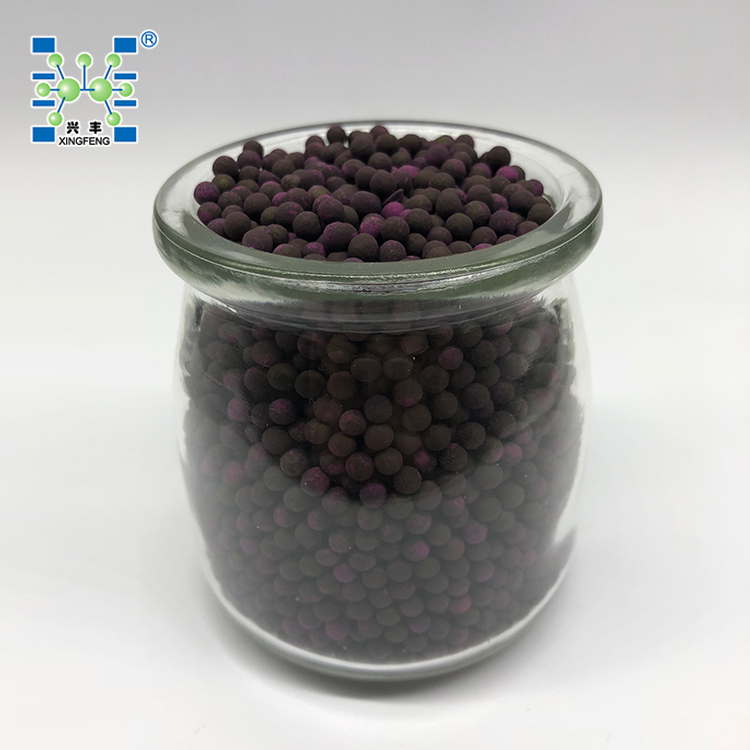 Active Sodium Permanganate Ball adopts special activated alumina carrier, after a high-temperature solution compression, decompression and other production processes, the adsorption capacity is more twice than the similar product. As the high strength and long usage time, it can be rated as the first-class products in domestic market. With the strong oxidizing property, it can decompose the harmful gas with reducibility in the air in order to clean the air, and it also has the high efficiency to removal other harmful gases such as the hydrogen sulfide, sulfur dioxide, chlorine, formaldehyde, nitric oxide, etc.
Product Specifications
Item

Data

Size (mm)

3-5

4-6

Al2O3 (%)

≥93

≥93

Na2MnO4 (%)

≥8

≥8

H2O (%)

≤15

≤15

Surface Area (m2/g)

≥250

≥250

Pore Volume (cc/g)

≥0.40

≥0.40

Crushing strength (N/Particle)

≥100

≥120

Bulk density (kg/m3)

≥0.85-0.95

≥0.85-0.95